The Women's Tanya Class is celebrating another year of incredible, life altering learning. At the same time, we are planting the seeds for the coming year.
Syllabus:
The group meets on ZOOM each Tuesday at 11am and we study the holy book of Tanya on three levels. This is to ensure proper acquisition of Tanya's concepts as well as its instruction.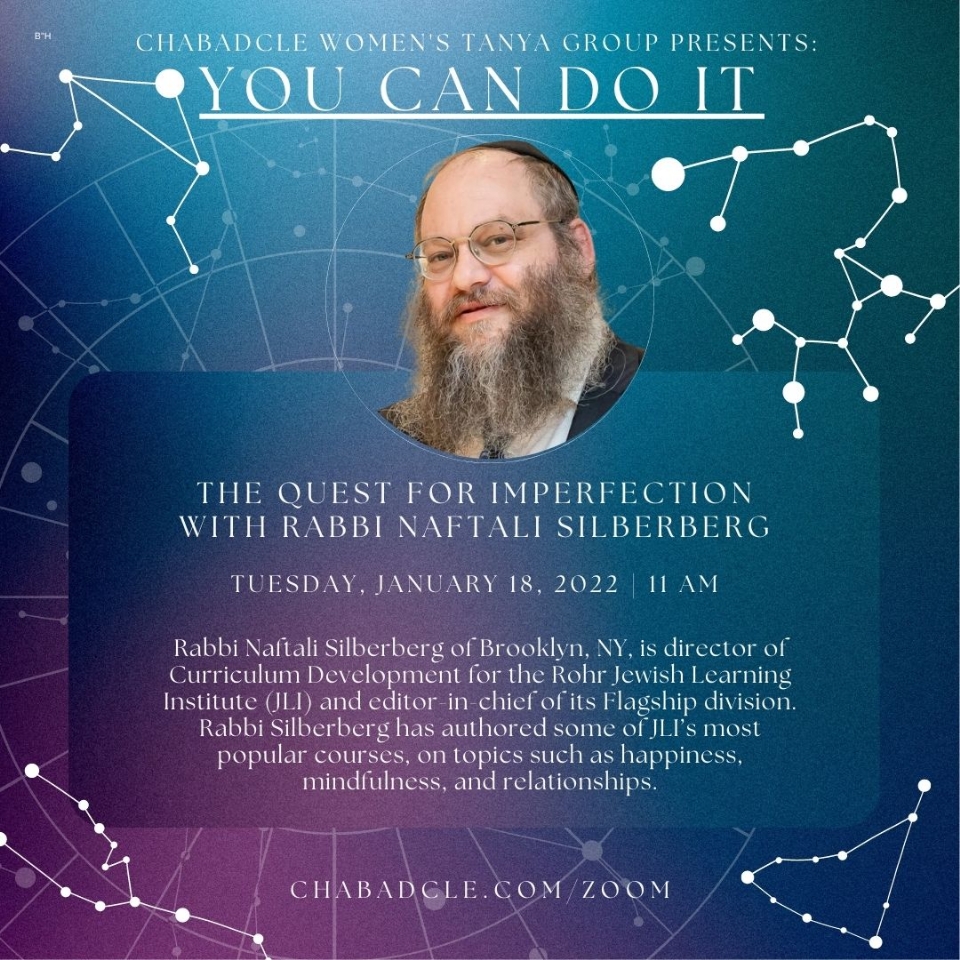 Stage 1: Guest experts introduce concepts and instructions prior to in depth study.
Stage 2: Group speed reads the upcoming section to get an overview and to prepare perspective.
Stage 3: In depth, step by step study of every chapter, paragraph, verse and sometimes word.
Recent guest instructor: Rabbi Naftali Silberberg - Editor-in-Chief for JLI International, Mrs. Rivky Katz - Educator, Boca Raton FL. Mrs. Devorah Elkan - Co-Director of Chabad at Oberlin College, Mrs. Bracha Vogel - Mashpiah at the Yeshiva Schools of Pittsburgh.
Find past intro classes here, past speed reading classes here and past in depth classes here.